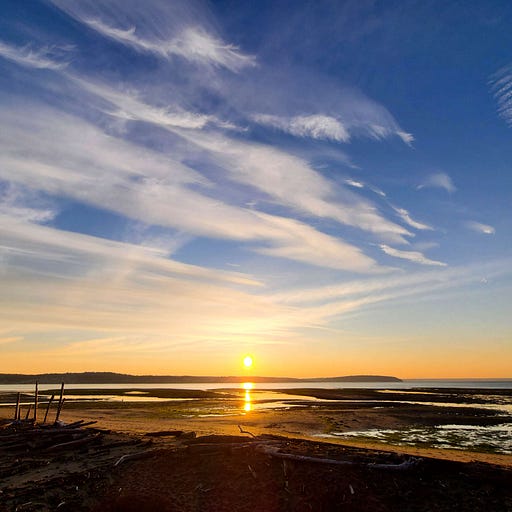 Jul 1 • 6M
16: Across the Sea
The first of July is the 38th anniversary of my arrival in the US.
Like the human body, and the earth's surface, this podcast newsletter is mostly water. I try to write about once a week, sometimes more, sometimes less. I'm particularly interested in the intersection of water and culture. Although the examples may be local, the issues are global. Here you'll find audio versions of my posts. I'm working through the back catalog of posts, so they are not necessarily in order.
This newsletter is mostly water, but not all water all the time. Here's something different for your fourth of July weekend. It still has a sea, an ocean, a river, and a lake in it. See if you can spot them all!
Read the text version of the post here. Across the Sea
Mostly Water is a reader-supported podcast. To receive new podcasts and support my work, consider becoming a free or paid subscriber.